South Bay Craft Beer Breweries, Brewpubs & Tap Rooms
Over the last few years, the South Bay has become a major player in the Craft Beer Scene with numerous breweries, brew pubs, beer specialty shops and beer tours.
Breweries have become a favorite destination for not only beer aficionados, but those looking for an unpretentious neighborhood joint where they can kick back and enjoy a cold one.
New breweries are opening for business at an incredible pace, so be sure to check for updates. The following is a list of South Bay breweries, brewpubs, tap and tasting rooms.
Absolution Brewing Company
Brewery & Taproom
2878 Columbia Street
Torrance, CA 90503
310 490-4860
absolutionbrewingcompany.com
At Absolution Brewing Company, we are all about the Passion & Freedom to explore the harmony of tradition and the excitement of the new.
We use the purest and simplest basic ingredients – water, yeast, hops, and grain and bring them together to make magic. When we choose to add an extra twist to a brew, we seek out only the freshest ingredients from local sources.
We are proud to be investing in and serving local communities throughout California, working in collaboration with local enterprising businesses.
The Brewery @ Abigail
Brewpub
1301 Manhattan Avenue
Hermosa Beach, CA 90254
310.798.8227
abigailerestaurant.com
Abigaile is about sharing and exploring food without boundaries, gimmicks or pretense. Our dishes are always evolving based on the availability of quality market ingredients, and often, a creative whim. We believe one of life's greatest sources of joy is what happens when people come together to share a meal. So gather. Trust us. Step just a little outside your comfort zone. And enjoy food without order or rules.
Burnin' Daylight Brewing Company
Brewpub
24516 Narbonne Avenue, Suite 100
Lomita, CA 90717
(424) 263-2117
burnindaylightbrewing.com
Burnin Daylight Brewing Company is a family owned and operated brewpub supported with a couple of friends, and a brew dog. Being of Irish descent the family toast is "Slainte", meaning "Health". So when you are enjoying a pint of freshly brewed beer in the tasting room don't forget to raise your glass and toast your fellow resident with a "Slainte", and remember you are "Burnin Daylight".
Buzzrock Brewing Company
The Brews Hall (Brewery & Food Hall)
21770 Del Amo Circle East
Torrance, CA 90503
310-294-9838
delamo.thebrewshall.com
Welcome to the first ever multi-concept brewery and food experience in Torrance, California. With two breweries and four food concepts, not to mention a full bar, we have a little something for everyone. We are obsessed with great beer and craveable food and have created a community hub we think you'll love. Pull up a chair and stay for awhile.
Buzzrock Brewing Company
The Brews Hall (Brewery & Food Hall)
73 Pier Avenue
Hermosa Beach, CA 90254
424-348-0800
hermosabeach.thebrewshall.com
Common Space
Brewery & Taproom
3411 West El Segundo Boulevard
Hawthorne, CA 90250
(424) 456-4355
commonspace.la
The Beer Garden & Taproom is open 7 days a week to welcome you, your friends, family, kids, and pups. Soak up the California sun while sipping on a fresh craft beer. Experience the newly renovated extended Beer Garden!
Enjoy a local food from our rotating food truck selection, weekly Tuesday Trivia nights at 6:30 pm, or monthly free Comedy Shows the first Wednesday of every month.
Cosmic Brewery
Brewery & Tasting Room
20316 Gramercy Avenue
Torrance, CA 90501
(424)259-2337
cosmicbrewery.com
Culture Brewing Company
Tasting Room
327 Manhattan Beach Boulevard
Manhattan Beach, CA 90266
424-390-4110
culturebrewingco.com/manhattan-beach
Culture is more than just beer. Culture is an idea. An idea that we are not all that different from each other and that art, community spaces, and yes… beer too can bring us together. That is why Culture embodies the ethos of the neighborhoods we call home through monthly art shows featuring local artists, fundraisers, and community events. But also by brewing beer styles that anyone, from beer-novice to beer-nerd, can enjoy.
The Dudes Brewing Company
Brewery & Tasting Room
1840 West 208th Street
Torrance, CA 90501
424-271-2915
thedudesbrew.com
The Dudes' Brewing Company has been around since 2013 and we're based in Los Angeles, CA. We specialize in innovative approaches to classic beer styles designed to appeal to casual beer drinkers and craft beer fanatics alike and we aim to pump out enough kegs and cans to keep all the Dudes and Dudettes across Southern California effectively quenched.
El Segundo Brewing Company
Brewery & Taproom
140 Main Street
El Segundo, CA 90245
(310) 529-3882
elsegundobrewing.com
It's important to know who brews the beer you're drinking. Support locally owned, Independent craft beer!
George Lopez Brewing Company
The Brews Hall (Brewery & Food Hall)
21770 Del Amo Circle East
Torrance, CA 90503
310-294-9838
We've teamed up with George Lopez to create authentic Mexican-style beers that are truly "LOCO!" Lopez, along with our Brewmaster have carefully developed recipes that will appeal to a wide range of palates and are extremely flavorful. These outrageous brews will only be released when George says they are "Ta LOCO!"
Hermosa Brewing Company
Brewpub & Taproom
1342 Hermosa Avenue
Hermosa Beach, California 90254
424.398.0014
hermosabrewingco.com
Hermosa Beach based craft brewery making easy drinking craft beer for the beach
Honest Abe Cider & Mead
Cidery & Tasting Room
17800 South Main Street
Gardena, CA 90248
(213) 534-8131
honestabecider.com
Our libations were born of necessity & resourcefulness and carried on for generations. The recipes are steeped in tradition and the tastes refined by the warm SoCal sunshine.
HopSaint Brewing Company
Brewpub
5160 West 190 Street
Torrance, CA 90503
310-214-4677
hopsaint.com
We really, really LOVE great beer! HopSaint Brewing Company offers great flavor sensations through variety, quality craftsmanship, natural ingredients and traditional time-honored techniques… No short cuts. We love to step outside of the box, try new things, and we hope you'll like it too!
King Harbor Brewing Company
Brewery & Tasting Room
2907 182nd Street
Redondo Beach, CA 90278
(310) 542-8657
kingharborbrewing.com
L.A. Aleworks
Brewery & Tasting Room
12918 Cerise Avenue
Hawthorne, CA 90250
(424) 456-4191
laaleworks.com
Indoor seating is available along with our HUGE outdoor beer garden! TVs inside and outside, sound will be on for big games.
Monkish Brewing Company
Brewery & Tasting Room
20311 South Western Avenue
Torrance, CA 90501
310-295-2157
monkishbrewing.com
small brewery & tasting room // Belgian-ish & IPA-ish beers // Torrance, Los Angeles
Phantom Carriage Brewery
Brewpub
18525 South Main Street
Gardena, CA 90248
(310) 538-5834
phantomcarriage.com
Brewery and blendery specializing in experimental, farmhouse-inspired craft beer. Our dark, dungeon-like taproom and eatery is open 7 days a week.
Project Barley
Nano-Brewery
2308 Pacific Coast Hwy
Lomita, CA 90717
(424) 250-0685
projectbarley.com
With a restauranteur, an engineer, and a marketer on board…..and a mutual love for beer…the plan was hatched. In a world where starting a brewery has turned into who can scale the fastest and sell to a major player, Rives, Brent, and Lowell's plan revolved around live music, hand-making small batch beer, and focusing on keeping it local and in the tap room.
Red Car Brewery
Brewpub
1266 Sartori Avenue
Torrance, CA 90501
(310) 782-0222
redcarbrewery.com
From seasonal favorites to year-round classics, each of our English ales are handcrafted in-house by brewmaster Bob Brandt. Red Car Brewery & Restaurant opened in August of 2000 by husband and wife co-owners Bob & Laurie Brandt. As Torrance's first brewery, Red Car has become a staple of the South Bay community.
Smoky Hollow Tasting & Taproom @ R6 Distillery
Distillery, Brewery & Tasting Room
909 El Segundo Boulevard
El Segundo, CA 90245
424.277.1134
r6distillery.com
R6 is a family and veteran owned distillery in El Segundo, California, just south of Los Angeles International Airport.
We distill and create recipes for dozens of spirits and non-alcoholic beverages at our facility, and in 2017 opened our facility to service other brands.
Brewery & Tasting Room
2964 Columbia Street
Torrance, CA 90503
drinkscholb.com
(424) 350-7303
Scholb Brewing is a family owned company that creates a wide variety of fresh, high-quality beers. Many styles are bold and hoppy in the West Coast tradition with others following old world styles. This variety of beer allows our knowledgeable beer servers to find the perfect beer for every person. Our craft beer is as unique as the people who drink it.
Smog City Brewing Company
Brewing & Taproom
1901 Del Amo Boulevard, Suite B
Torrance, CA 90501
310-320-7664
smogcitybrewing.com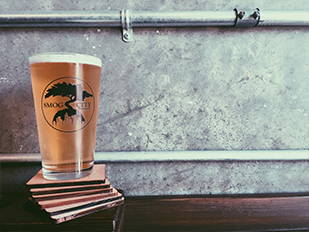 Co-Founder and Brewmaster of Smog City Brewing Co., Porter is an award-winning brewer with over 13 years of professional brewing experience. His technical skill and pursuit of exceptionally balanced and creatively inspired beer help make Smog City Brewing an industry leader in the Los Angeles craft beer community. Porter combines his knowledge of beer styles and passion for great food and drink to create solid examples of classic styles as well as experimental beers. He believes that "anyone who says they don't like beer just hasn't had the right one yet."
Smog City West
Taproom
22755 Hawthorne Boulevard
Torrance, CA 90505
(310) 791-1015
smogcitybrewing.com
Strand Brewing Company
Brewery & Taproom
23520 Telo Avenue #1
Torrance, CA 90505
310-517-0900
strandbrewing.com
Surfridge Brewing Company
Brewery & Taproom
137 Nevada Street
El Segundo, CA 90505
424.277.1102
surfridgebrewery.com
What started as an idea between Steve and Jennifer Lieberman in 2019, has blossomed into a two-location brewery with the community in each location at the core. While both locations offer their own cuisine, style, and culture, both locations offer delicious Surfridge beer, a welcoming atmosphere, and a nod to local history.
Named for a former seaside community that now serves as a butterfly preserve, our beers are a show of respect and gratitude for neighborhoods that endure change while staying true to the core beauty and heritage that fuels them.
Upshift Brewing Company
339 Indiana Street
El Segundo, CA 90505
310-648-8246
upshiftbrewing.com
Welcome to Upshift where quality beer and service is our mission. Forged in EL Segundo, CA, Upshift Brewing Company is bringing car, motorcycle and beer culture together. We are paying homage to classic beers and restoring them to their proper form. We are brewed to perform and here to ignite those taste buds. When "Beer 30" rolls around, we know what you want to pick up.
A cold Upshift beer. Whether you're drinking light and refreshing or hoppy and bitter or rich and malty, we have something for everyone. We build beer to move with you, ride next to you and hoist proudly in victory. Our beer is miles away from regular because we brew for you, the champions of your next adventure.
Yorkshire Square Brewing Company
Brewpub
1109 Van Ness Avenue
Torrance, CA 90501
(424) 376-5115
yorkshiresquarebrewery.com
Yorkshire Square Brewery strives to deliver an unparalleled beer experience by brewing proper British beers and championing real cask ale.